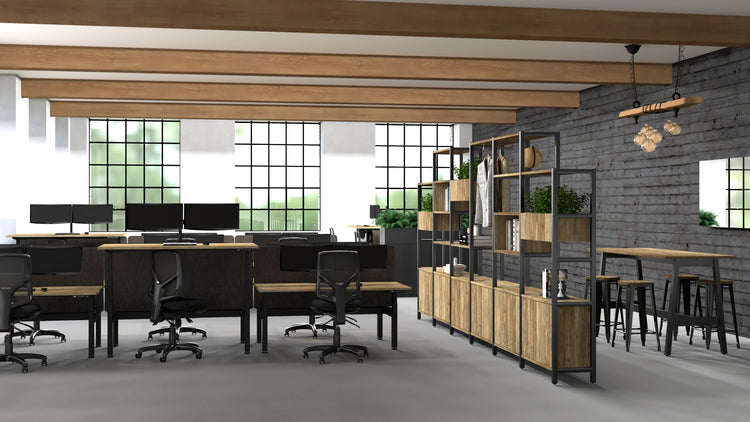 Desk in Tauranga
Your office desk is important, whether you work from home or in a busy office. If you're looking to give your office a revamp or revitalise the space, the best place to start is with your desk. At Hurdleys, we have some of the widest selections available in New Zealand. It doesn't matter what kind of taste you have; we can cater to anyone.
When purchasing a new desk, there are some practical elements you need to consider. Is it sturdy? Is there enough space for your monitor and keyboard in your workstation? How much storage does it have? Our collection of desks places durability and practicality above all else. Desks are an important investment, and we know how vital it is to make the right choice. When selecting suppliers, we always ensure quality for our many customers. Read More
Delivering Fantastic Service When Buying Desk In Tauranga
Why choose Hurdleys? How are we better than furniture stores selling desks in Tauranga. We are a family-owned business with a dedication to strong customer service and over four decades of experience in the industry. Our personal philosophy here at Hurdleys is all about supporting hardworking Kiwis. We want to do our bit in giving back to the local economy. That's why the majority of our range comes from NZ-owned suppliers.
Our customer service is something we pride ourselves on. We have a small but devoted team of furniture specialists who can help with any queries. Our service is well-run, with short lead times. Our strong delivery team often have our orders delivered within a couple of short days. We don't like to keep our customers waiting and we can turn quotes around with speed. We have delivered furniture to businesses under deadlines of 48 hours. So, if you are stuck, let us know - We will do all we can to help!
No Better Desks for Sale in Tauranga
When it comes to your desk, you want something that fits your exact needs. At Hurdleys, we can offer your business a wide range of desks to choose from. We carry everything, sitting, standing and hybrid desks, so we can easily cater to your working style. We also carry shared and corner desks - to help you and your staff get the most out of your office space.
With the rise of work-from-home jobs, many individuals have come to us for help when building a workspace at home. Creating a harmonious workspace is important, especially when constructing your home office. If you're working from home, we can offer desks that will blend seamlessly into your home interiors.
With all sorts of practical and stylish desks for sale, our Tauranga customers have never been happier!
Browse Our Extensive Desk Collection in Tauranga Today!
Whether you want a desk, chair, or cabinet, it's worth paying us a visit. Our showroom is on Clayton Street in Auckland and our friendly team will be there to offer any guidance. If you don't want to make the long journey from Tauranga, then check us out online. On our website, you can browse the entire range, check out customer reviews of our products and chat to us online. Also, if you are looking for desks in Hamilton, desks in Wellington, look no further than Hurdleys Office Furniture. Read Less