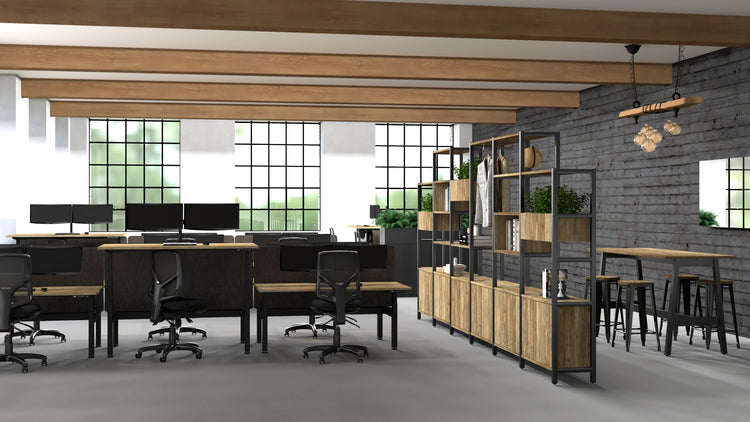 Office Chairs in Wellington
An office chair is a key part of any workspace. By choosing the right office chair in Wellington office, you can be sure that your workers have what they need to do their jobs effectively, as well as protecting their health from any damage that can be caused by badly designed chairs that do not support them properly. At Hurdleys Office Furniture, we have a great selection of office chairs. With our competitive prices and commitment to bringing every customer the best experience, you can be confident that when you shop with us, you will be getting quality and well-designed products. Read More
What to Look For in an Office Chair
Firstly, you need to decide what your Wellington office chair will be used for. If you are looking for an office chair for workers who spend the majority of their day sitting at a desk, you should look for an ergonomic design that gives them the right support and comfort. You will find plenty of suitable options at Hurdleys Office Furniture.
If you are looking for office chairs for visitors, your search can focus on the style and aesthetics, rather than functionality as they will not be used for long periods. You will discover that we have some fantastic options that can work for your office and meeting rooms that will be sure to impress your guests.
If you are looking to buy an office chair in Wellington, there are several features that you should look out for to ensure that you are getting the right one.
You Can Rely on Us for the Perfect Range of Office Chairs in Wellington
Ergonomic designs put the health of your workers at the forefront. You should look for a chair with an adjustable backrest so that each worker can get the right fit for them and sit straight without slouching or leaning forward. Good lumbar support is a must for office workers.
Adjustable height is also key for anyone who spends a lot of time at their desk. With height adjustable controls, your workers will be able to sit with their feet resting flat on the floor for the optimum position.
If you are looking for a chair with armrests, aim to have an adjustable height on them. This means that they can work well with your chosen desk and keep your workers comfortable.
At Hurdleys Office Furniture, our office chairs come in a range of fabrics including leather, fabric and mesh for comfort and support. We also have many different colours so that you can mix and match or perhaps add a splash of colour to your office.
Find the Best Office Chairs in Wellington at Hurdleys Office Furniture
When you are looking for an office chair in Wellington, look no further than Hurdleys Office Furniture. It is easy to purchase your chair or chairs online and, as we offer fast turnaround times and shipping, you will have your new chairs quickly, and you will be able to begin reaping the benefits.
Should you need any support at any time, our hands-on customer services team are here to help you. You can seek support in many different ways; we have our online chat function, or you can contact us by email, and you can phone us.
Browse through our office chairs today and find the right one for you and your workers. You will soon be able to look forward to sitting and working in comfort.
Hurdleys Office Furniture supplies office furniture brands all over New Zealand. We can also help you with your office tables, study chairs, corner desks & more for your location. Browse our website further or contact us for more information.
Read Less