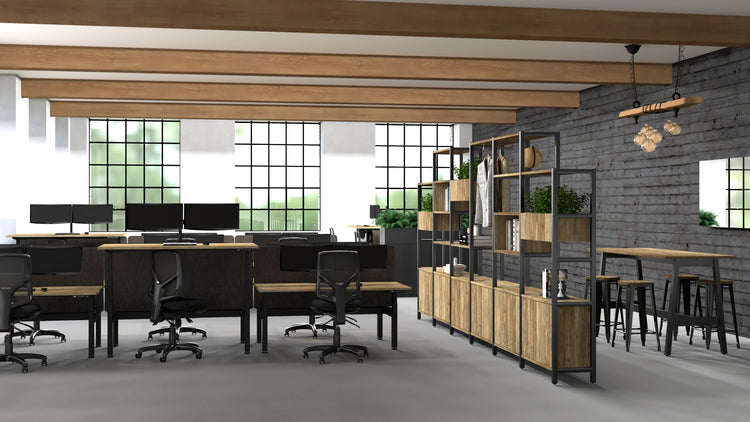 Canterbury Office Furniture
If you are in New Zealand and are looking for new Cantebury office furniture, there is no better place to shop than Hurdleys Office Furniture. We deliver our furniture throughout the Canterbury area and you can order our furniture right here from our website today! Read More
Our clients love our service as we make it as easy as possible to have your new office furniture delivered straight to your address, taking away any stresses from you. Want to know more about why our office furniture company is the very best in New Zealand? Make sure to carry on reading to find out more.
Top Reasons To Buy Office Furniture From Us in Canterbury
Easy Ordering Process - If you know exactly what office furniture you want, then our website makes it incredibly easy to order. We can get our furniture to you quickly and we include all shipping costs in your final quote in the checkout process, so you do not need to worry about any expensive surprises appearing. 
Personalised Service - When you deal with Hurdleys Office Furniture, you are working with a New Zealand, family-owned business that brings real meaning to what we do. We pride ourselves on our personal integrity within our business and we always ensure that anyone we work with is completely happy with the service provided. 
Get The Space You Want - If you are redesigning or moving into a new office, we know that you will be excited to create your dream office space. All our office furniture is of the highest quality and has a professional, modern look to it. We can help you to create the perfect workspace and an amazing environment for your staff. What's more, we are always looking for the latest office innovations and love to work with other New Zealand manufacturers to bring you this.
Get Your Dream Office At The Price You Can Afford - We understand that office furniture can be a big outgoing cost, especially for small to medium-sized businesses. However, here at Hurdleys Office Furniture we offer a range of office furniture that will suit every budget. So, if you want affordable furniture that is still very high quality, make sure you get in touch with our team today. 
Our collection of office furniture is quite vast so take some time to browse the following categories;
Flip Tables
Bar Leaners
Cafe Tables
Coffee & Laptop Tables
Soft seating & reception chairs
And more!
Talk To Us About Canterbury Office Furniture Today  
If you are looking to buy Canterbury office furniture but are not sure what fixtures to purchase, get in touch with the team here at Hurdleys Office Furniture today.
Getting in touch with us is very easy and there are four ways to do so. You can fill out our on-site enquiry form, send us an email, give us a call or you can come speak to us in person at our showroom in Auckland.
Hurdleys Office Furniture is an office furniture warehouse in NZ, We supply office furniture in Auckland, Christchurch & Wellington for all brands over New Zealand. We can help you with your office bookcases, office tables and find office chairs for your location. Browse our website further or contact us for more information. Read Less