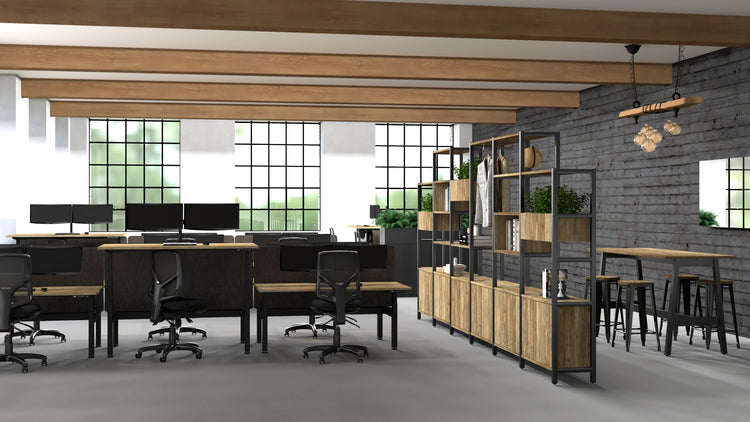 Office Fitout in Wellington?
When trying to shop for an office fit out in Wellington, choosing the right provider can be difficult. Furniture is vitally important when it comes to establishing a harmonious workspace. Whether you operate as a one-person start-up or with a full staff, furniture can make a world of difference when it comes to productivity. For example, our adjustable desks allow for both sitting and standing- which can help boost energy and reduce back problems. Well-designed and long-lasting office furniture makes for comfortable, happy, and productive workers. Read More
Need Office Fitout in Wellington?
Here at Hurdleys, our team will be able to help you with any office furniture needs you may have. Even on short notice, our rapid quote turnaround means you won't be waiting long. Our sales and delivery teams will ensure that your furniture is delivered and installed as soon as you need it.
Why Choose Hurdleys Office Furniture For Your Office Fitout in Wellington?
Here at Hurdleys Office Furniture, we have over 4 decades of experience. We are a family-run business dedicated to helping hardworking Kiwis do great work.
We are ardent supporters of NZ businesses, which is what sets us apart from other companies offering office fit outs in Wellington. We source as much furniture as we can from Kiwi suppliers, helping our local economy. From chairs to desks to filing cabinets, our locally sourced products are of a gold standard. Our diverse range means that you can always find something that suits your personal vision for your workspace. We even offer custom adjustments to the furniture, so we can deal with any request - no matter how specific!
Of course, you may have looked into purchasing office furniture from a larger company. But here's the problem - they won't look after your business like we can. You could be waiting on the delivery for weeks, and once it arrives it'll be up to you to assemble and install the furniture. In the end, you're putting yourself through a lot of trouble. To avoid any hassle, just ask the professionals! As a family-run business, we pride ourselves on our personal touch when working with our clients. Our small but dedicated staff are always happy to answer any customer service queries. With our strong installation team and our lightning-speed turnaround, we can have your office fitout set up completed in a matter of days.
Although we are based in Auckland, we deliver to every corner of New Zealand. You can buy an office fit out for your Wellington office online and can still count on our fast turnaround and dedication to customer service. You can order anything from our wide range of products, all from the comfort of your own home!
Contact Us To Get Your Office Fitout in Wellington
You and your staff deserve a well-fitted office and there is no better supplier than Hurdleys Office Furniture. To view our entire collection, visit our website or our Auckland showroom. And don't forget to speak to a member of our team about your office's needs, we'll be more than happy to help! Read Less