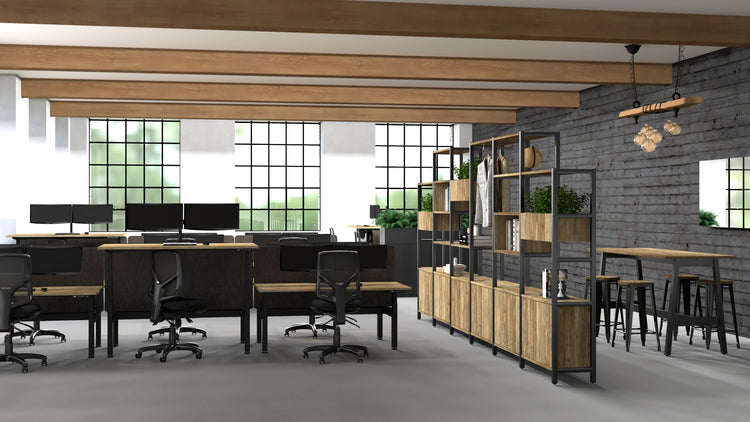 Furniture Store in Auckland
If you are looking to buy office furniture in Auckland, the search is over! Here at Hurdleys Office Furniture, not only do we have a showroom in the area that you can visit, we also have our range of furniture available online which can be delivered straight to your address in Auckland. We know that buying office furniture is a big decision and this is why many people love to use our office fit out service as we can help you pick the best office furniture for your space and that will make it run as efficiently as possible. Read More
Buy Office Furniture In Auckland From Hurdleys Office Furniture
When purchasing office furniture, the last thing that you will want to do is buy furniture that is not suitable for your space. This is a costly mistake and one that can easily be avoided when using our services. 
Our Top Tips When Buying Furniture in Auckland
Aesthetics And Style - Of course, when buying new office furniture, you want it to function well and make your office as efficient as it can be. However, this does not mean that you will want to completely overlook the style of your furniture. This is also half the fun when picking out new items! When a client walks into your office space, you want them to be impressed by the space. Consider placing eye-catching items and some cool interior design in the spaces where these clients will see it. Don't worry, these items do not have to break the bank when purchasing from Hurdleys Office Furniture. 
Multifunctional - As office space can be very expensive, you will want to make sure that you are making the most of any space that you have. A great way in which you can do this is by purchasing furniture with multiple purposes. With this, you will want to be both practical and creative, such as doubling up a glass wall as both a partition and a presentation board. When buying office furniture, take into consideration the different people who will be using it and their roles to ensure that it works for everyone.
Hurdleys Office Furniture is the reliable furniture store in Auckland that you can count on to bring you modern and high-quality furniture that is delivered quickly and with a smile. Our service is second to none and there really is no other company who can provide you with a service as great as ours.
The following is just a small sample of our collection; 
Inline Desks
Pod Desks
Flip Tables
Bar Leaners
Cafe Tables
Coffee & Laptop Tables
Soft seating & reception chairs
Talk To Us About Buying Furniture Online In Auckland
Looking to see items in person at furniture stores in Auckland? Then why not head on over to the Hurdleys Office Furniture showroom to check out our range of high-quality furniture in person? We are based on Clayton Street in Newmarket, Auckland and we are open weekdays from 9 to 5.
Although we are closed on the weekends, you can contact our team to book a special Saturday appointment in our showroom. Read Less