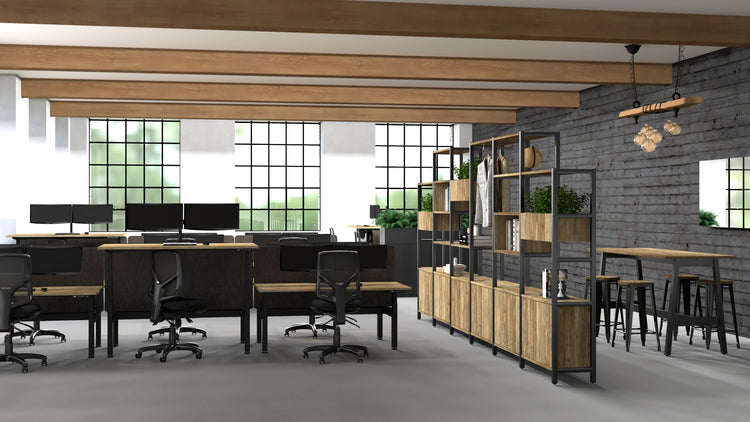 Office Furniture in Christchurch
Have you had enough of looking in furniture stores in Christchurch for the office furniture that you need? Then take a look around our website today. At Hurdleys Office Furniture, we have a huge range of office furniture that can be delivered straight to your office address in Christchurch. When buying office furniture, there are some tips that we have picked up from our many years working in this industry. Here, we are taking you through some of our top tips when you are looking to buy office furniture. Read More
Buy Home Office Furniture In Christchurch
Buying office furniture can be expensive for any business, no matter its size. That is why it is so important you get it right first time round as you do not want to be wasting your hard-earned cash on office furniture that is not right for your workspace! Carry on reading to find out more about our top tips.
Tips Before You Look For Furniture Stores In Christchurch  
Plan Your Space - A common mistake that we see time and time again is people not planning out the furniture for their office space. Instead, they race ahead and buy the furniture that they think they want or need, only to find out they have bought too much, too little, or it simply does not suit their office space well.
When planning your office space, you should take a step back and look to see how it can be planned to be as efficient as possible. There will always be essential items to factor in such as desks, chairs, filing cabinets and computers.
You need to make sure that these are planned in way that makes it easy for staff to move around, they have enough room, and that there is enough space to open doors and filing cabinets. Doing this will give you a better idea of dimensions and you can plan accordingly. It also means you can plan long-term, should the business expand.
Flexibility - Lots of new, modern workspaces focus on the flexibility of their design. Do you want your office space to be flexible? This is something you need to plan before buying any furniture. Great ways to add flexibility to your office include mobile drawers that employees can move, breakout areas with laptop space and ports, or items that can be folded away to give smaller spaces the extra room they need when necessary.
Chat To Our Team About Office Furniture in Christchurch Today
Want to know more about our home office furniture in Christchurch? Then have a chat with our team today. We can answer any queries that you may have regarding our furniture and the service we provide and we always aim to get back to you as fast as possible.
Over on our contact page, you will find a contact form which you can fill out in a matter of minutes. Our email address can also be found there along with our phone number if you would like to speak to us that way.
Hurdleys Office Furniture supplies office furniture in Christchurch & all over New Zealand. We can also help you with your office desks and office chairs in Christchurch for your location. Browse our website further or contact us for more information. Read Less