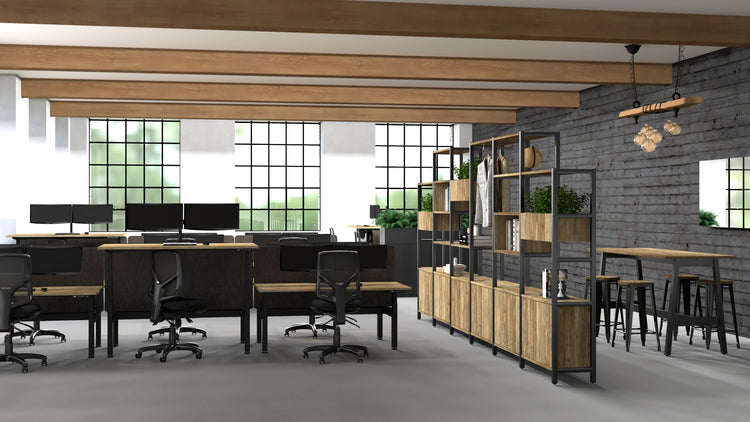 Office Chairs in Wellington
With a wide range of products available online for delivery anywhere in New Zealand to the exciting 300m2 warehouse in Auckland, there are so many ways to buy with Hurdleys Office Furniture that any business will be spoiled for choice. Read More
Hurdleys Office Furniture – The Home of Office Furniture in Wellington and Beyond
Whether you are looking for a simple desk and chair combination for your home office, or you are a multi-national conglomerate looking to fit out offices, Hurdleys Office Furniture have the experience and the knowledge to help you make the most of your budget and find the solution that best suits your company culture and ethos.
With everything from office chairs and office desks to storage and accessories available, not only do we have everything you could possibly want for your office environment, many of our designs have matching items available – so you can keep a colour or a theme going from one end of the office to the other.
If you are looking for new office furniture in Wellington – and beyond – then Hurdleys Office Furniture will help.
Shop Your Office Furniture in Wellington with Confidence Online
We want to make it easy for you to choose, pay for and receive the best office furniture in Wellington – which is why we have decided to give our customers free delivery on some items, faster shipping, and safe and secure payment.
We even work with Genoapay – a completely free service that allows you to pay for your purchase in 10 weekly instalments. Genoapay is available in thousands of online and physical retail stores – including Hurdleys – and all you need to do is pay the first 10% at the point of purchase, and then 9 weekly payments afterwards. No waiting around like a layaway – the item is shipped straight away (depending on availability) and there is no interest or fees (unless you miss a payment). This uniquely flexible way of paying is only available to NZ residents with a driver's license or passport and you need a valid credit or debit card.
Most of our products will be delivered within 15 working days – of course, we want you to get your office furniture as quickly as possible, so if you need it urgently then get in touch and we will see what we can do. We only use reliable and trustworthy couriers to ensure that your items get to you in one piece. Many items come flat packed for ease of transport, so some assembly might be required. Full instructions will be provided, but if you want us to come and assemble the products for you, then just ask.
Buy Office Furniture in Wellington With Great Service
Every Hurdleys customer is treated as an individual, with the best in bespoke customer service. Whether you are buying simple storage, or you need a customised full office fit out, our team are here to help and will work with you to find the office furniture in Wellington that is perfect for you – within budget, matching your style and company culture. That is the Hurdleys Office Furniture difference, and why we are so confident that we can find the perfect office furniture for you.
We are here to help you, so get in contact with us today! Read Less