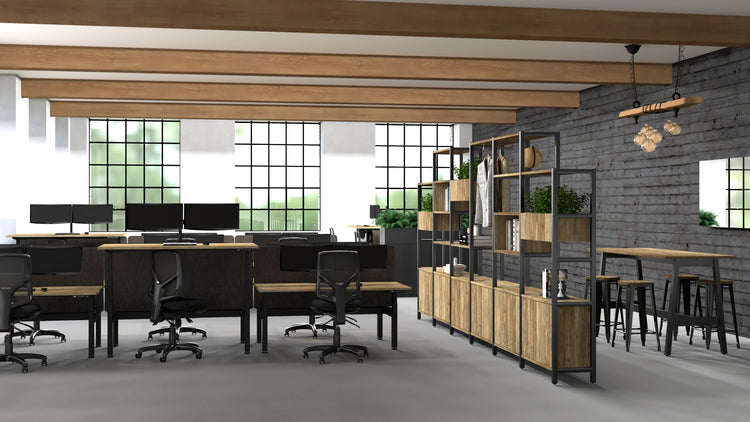 Computer Chairs in Auckland
If you spend a lot of time sitting at your computer or you have employees working for you behind computers, providing quality computer chairs in Auckland that can be delivered vital. The right computer chair in Auckland can make a real difference to your comfort, and with a great variety to choose from at Hurdleys Office Furniture, you will be spoiled for choice. We have chairs to suit all budgets so whether you are looking for a new chair for your home office or you need to deck out a new office and require multiple computer office chairs online, you can get it all at Hurdleys Office Furniture and have it delivered throughout Auckland. Read More
The Benefits of a Great Computer Chair
As you begin your search for the right computer chair in Auckland, you need to consider how much you will be using it. If you or your employees sit at your computer for most of the day, you need a chair that offers you the right support and comfort. If it just for occasional use, you may not need so many features.
When you use a computer for work or pleasure, you want to ensure that you are sitting with the right posture. With advances in technology and understanding of ergonomics, there are many chairs on the market that help you to achieve the right posture and limit the chances of musculoskeletal complaints.
If you spend a lot of time at your computer, you should aim to get an adjustable chair. Many of our computer chairs at Hurdleys Office Furniture are adjustable so your colleagues can get the right positioning and fit for their requirements. It is important to be at the right height for your office desk, monitor and keyboard. 
The type of computer chair that you choose will be dependent on budget, but you should aim to get the best one that you possibly can. It is often worth investing in a quality computer chair. Workplace injuries account for a significant percentage of sick leave in the workplace, but by providing your workers with the right equipment, such as computer chairs, this can be minimised.
You may want to consider getting a computer chair with greater manoeuvrability, such as one with wheels. This can be useful if you need to get to a printer or another part of the office quickly. They are also great if you want to move your chair without having to lift it. Other features, such as a castors, can help to reduce awkward stretching, which could cause injuries with sustained misuse.
By considering your needs before you shop, you can make sure you make the right decision. If you need any further support, our customer service team are here for you, and we would love to help. 
Buy Your Computer Chair in Auckland from Hurdleys Office Furniture
If you are looking to buy computer chairs in Auckland, our team are here to help you get what you need. Visit us in our furniture store in Auckland today or shop online.
Hurdleys Office Furniture supplies office furniture brands all over New Zealand. We can also help you with your magazine rack, corner desks, workstation desk NZ, & more for your location. Browse our website further or contact us for more information. Read Less