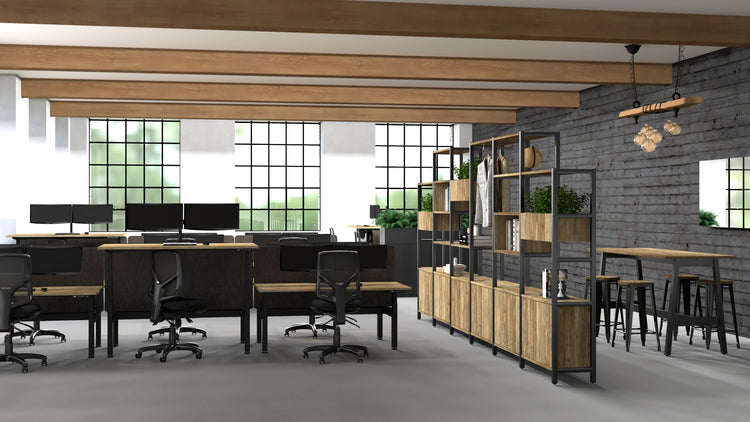 Desks in Auckland
Welcome to Hurdleys; the number one choice for computer desks in Auckland. We're a family-owned business and we've been in the furniture game since 1971 when Chris Hurdley and his father bought a small six employee furniture store called Hollands. Through dedication, passion and hard work the company grew to have over eighty employees and was eventually sold to the Whitcoulls Group. Then in 2010 Chris, his wife Di and their son Adam decided to start another office furniture store with the same values of integrity, loyalty and customer satisfaction, this time with their name on the door!
Looking for High-Quality Office Desks in Auckland?
We take customer service so seriously; we are not a big box store and that means that we are responsible for every single person's experience when they walk through the door, and we intend to make each and everyone a positive one.
In this day and age, the office furniture industry is booming and we know there is no shortage of office supply stores and big box stores that sell office supplies for you to choose from. One of the reasons for this market saturation is the fact that a majority of us spend 40 plus hours a week at a desk in an office.
Knowing this we put great care and effort into ensuring all of our products are comfortable, durable and built to counter some of the problems associated with office work, such as back problems, carpal tunnel and heart disease.
We offer chairs with great ergonomics and a variety of desks designed to minimise back and neck pain, we even have a great selection of standing desks. Unfortunately, not a lot of other companies take these things into consideration, which either results in frequent replacements of low-quality furniture or increased cases of neck and back strain.
Talk To Us About Desks In Auckland
We specialise in custom office fit-outs for any space and size of office. Take advantage of our unrivalled experience and knowledge of office furniture to outfit your office with furniture that will be sure to project style, professionalism and comfort. You can't go wrong when you talk to us about office desks in Auckland.
We work with you to accommodate your vision and budget while offering our expertise, carefully curated catalogue of products and tips and tricks to increase productivity and workflow. Whether you're looking to outfit simple office space, reception areas or lunchrooms we can handle it all, with our extensive selection of office chairs, office desks and more, we know we're the best choice furniture store in Auckland for all things office related. 
We also offer custom board room tables and a variety of other products, so feel free to call and ask about anything you might have questions about.
For any questions related to our desk for sale in Auckland, custom work, or really anything else please feel free to email us at sales@hurdleys.co.nz or give us a call at 09 5222 090. To see what we have available in person we welcome you to come by the showroom and check us out!