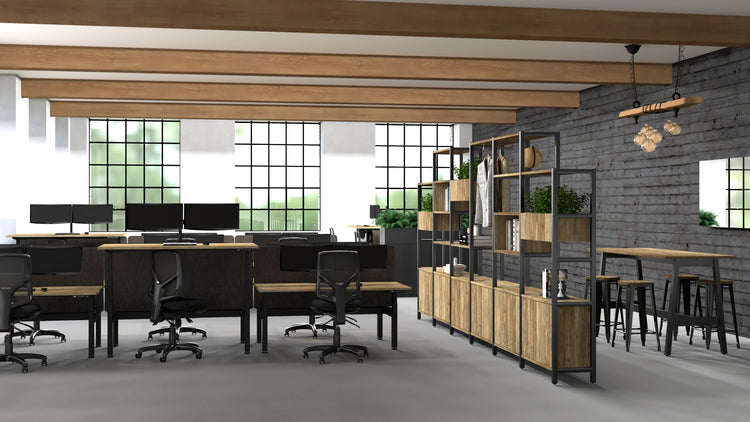 Home Office Furniture in Auckland
Welcome to Hurdleys, the number one retailer of home office furniture in Auckland, NZ. Whether you're looking to outfit a commercial office or buy home office furniture, we've got you covered. Here at Hurdleys we make customer satisfaction our number one priority, and as a family owned and operated business we take integrity, honesty and quality very seriously. It's our name on the door and that means a lot to us. Read More
We've been in the office furniture business since 1971 when Chris Hurdley and his father purchased a small company called Holland's. After growing it to have over 80 employees the company was sold, and so Chris his wife Di and their son Adam decided to go back to the roots of an intimate (but still with the highest levels of professionalism) family business.
Need to Buy Home Office Furniture in Auckland? 
We are proud to be 100% kiwi owned and operated, and we take that even further by trying to source products and materials from local, sustainable companies whenever possible. We have a commitment to supporting and growing local business, as well as operating in an environmentally friendly way. 
We are always growing and expanding our selection of office furniture and accessories, and we are proud to have an extensive selection of products. Beyond that, we aim to be affordable and work with you to match your style, as well as your budget.
We have a wide selection of products for all different kinds of styles and sensibilities from classic office wares to funky fresh ones. Plus, our customer service can't be beaten; we serve every customer with the same warmth, time and attention that we ourselves would like to be given when we walk into a store.
The advantage of us not being a big box store is you know we believe in our products. Since we work directly with our customers and don't hide behind the name of a big corporation, we know we are responsible for all the products we carry and sell, which means we only carry the best.
What Types Of Home Office Furniture in Auckland Do We Offer?
Operator & Task Chairs
Architectural & Specialist Chairs
Office Accessories
You Won't Find Better Home Office Furniture in Auckland
While we do specialise in office fit-outs for commercial spaces, we are also more than experienced with outfitting home offices too! With over 30 years of experience in the office furniture industry, we are more than happy to lend our experience and expertise to both home and commercial spaces alike. As such we are used to working with a variety of different spaces and layouts for both large and small offices and have a good grasp of what different furniture types and styles will work in the space available. Whatever you need in terms of home office furniture in Auckland, we can provide it.
For any and all questions, please send Hurdley's Office Furniture an email at sales@hurdleys.co.nz or give us a call at 09 5222 090. To see what we have available in person we welcome you to come by the showroom and see what's in stock! Read Less